Make sure you view all the slides before moving to the next lesson. Scroll down to view all of this unit.

.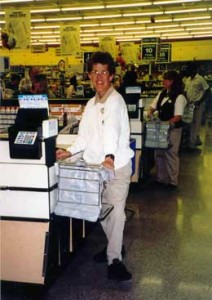 Supported employment is a simple concept. It refers to a process in which people traditionally denied career opportunities due to the perceived severity of their disability – work in real jobs and ae provided long-term, ongoing support for as long as needed.
Despite its simplicity in concept, providing effective supported employment can be challenging.
There are as many ways of providing supported employment as there are people who could benefit from it.
Supported Employment is defined as:
Competitive work in an integrated work setting for individualswith the most severe disabilities –
–  for whom competitive employment has not traditionally occurred
–  or for whom competitive employment has been interrupted or intermittent as a result of a severe disability and
–  who, because of the nature and severity of their disability, need intensive supported employment services and extended services after transition in order to perform such work.
The interactive features below review some of the important laws that relate to supported employment and the idea of community integration of people with disabilities.