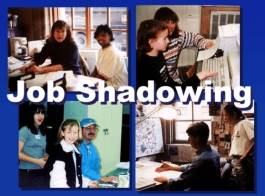 Job shadowing gives the job seeker the chance to observe people as they perform their jobs. These experiences are chosen based on potential interest, and are unpaid and generally brief.
In larger businesses, the individual might arrange to shadow several different people in different departments to get an understanding of the different careers and tasks in an industry.
The person needs to follow all the policies and guidelines of the business, including dress, safety rules, emergency response, and other procedures. There might also be a requirement for written permission, medical authorizations and other paperwork. Thus, the person might need preparation and support prior to and during the shadowing experience.
At the end of the job shadowing, the individual should informally meet with the workers he or she followed to ask questions and discuss what was observed. This also provides opportunities to find out about job openings.
Click on Page 2 below to continue.