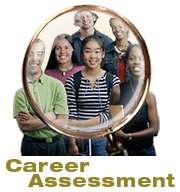 Some career information can be found in career libraries in One-Stop Centers, schools, colleges, public libraries, and organizations.
Career libraries include different ways of presenting information, such as books, files, pamphlets, videos, and computer systems. The person should use the type of presentation that helps him or her learn best.
Career information can also be gained from direct experience through short-term training and education courses as well as volunteer work, part-time work, full time work, internships, and co-operative arrangements.
Making a good choice depends on using quality career information. If a resource does not provide information about being accurate and up-to-date, don't use it or check with a knowledgeable person about the quality of the information.
Americas Career InfoNet includes information on job trends, wages and national and local labor markets.
O*NET Online is a database that describes a wide variety of occupations, their requisite skills, and earnings potential.
Click on the checklist below to download to help you keep track of your activities in Discovery.