Students with disabilities who want to attend college have some rights to protect them from discrimination. Here are a few that are important to know about.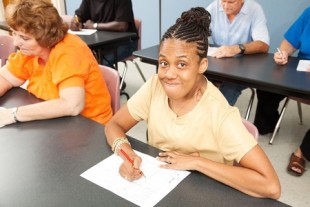 Susan applied to her local college. She is fully qualified, but uses a wheelchair due to her disability.
 No. If you meet the essential requirements for admission, a postsecondary school may not deny your admission simply because you have a disability. 
Susan wants to live on campus. The school offers housing to students, but students with disabilities who need accessible housing are charged extra.
 No. If your postsecondary school provides housing to non-disabled students, it must provide comparable, convenient and accessible housing to students with disabilities at the same cost. 
Susan knows the law and is going to ask the college to provide an accommodation. 
Although informing the school is optional in general, if you want the school to provide an academic adjustment, you must identify yourself as having a disability. Likewise, you should let the school know about your disability if you want to ensure that you are assigned to accessible facilities. In any event, your disclosure of a disability is always voluntary.