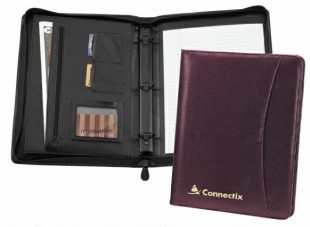 A portfolio is a binder that contains things the employer can look at that describe your work and successes. It can include examples of products that you have worked with in the past. This works well with jobs such as assembly, crafts or packaging, using pictures of the various materials produced. Or it can be a series of photographs that shows you at work doing things that demonstrate your skills.
The portfolio should be kept in a good three-ring binder. You should include a table of contents and use dividers to separate the parts of the portfolio, with plastic sleeves to protect the pages.
You can also use record a movie to show videos and photos of you at work, or a video of you presenting yourself.
Continued on page 2.